Losing Your World



Imagine walking out your front door, perhaps to go to work or shopping, only to discover that all roads, sidewalks, and paths have vanished. Trees are growing where roadways should be, where you were cursing chuckholes the day before. Creeks are chuckling along, gleefully replacing bridges and culverts. Bogs and rocks and fallen trees have taken the place of mowed parks and groomed yards. You can't tell where your yard ends and a neighbor's yard begins.
Through determination and ingenuity, you find your way to a grocery store, but a big gate is across the doors. If you figure out how to get through the gate, you find that individuals start shouting and shooting at you. The world you and your family have known is gone.
Saving and Building Environments

Wildlife faces challenges daily very similar to the above idea.
Humans often develop their nests by destroying the preexisting environment.
They mow down wildlife's homes and food sources to pave roads, sidewalks, and parking lots. Wild places of safety are replaced with groomed yards full of hazards: domestic animals, poisons, dead ends at gates and fences.
Desperate to protect their nonnative bushes, trees, and pets, people use poison, hunting seasons, traps, and other lethal measures to eliminate hungry and homeless wildlife.
Even if these animals are only trying to travel from one native food or water source to another, their routes are turned into deadly mazes of highways, fences, and bare landscapes where they and their young are vulnerable to death or injury.
You have a choice
Such situations aren't inevitable. Each person can do something about the conundrum of living harmoniously with wildlife, which, it turns out, we need to do to maintain the healthy environment, including air and water, that humans also need to survive.
Conserving Natural Environments Harmoniously
Support the idea of intelligent planning on the part of your neighborhood, town, county, and state. Make sure development includes corridors of easy travel for wildlife from one natural area (parks, streams, beaches) to another. Help make every park connected to every other park with areas of native trees, bushes, and free-flowing streams. These are areas where snags provide food, places to hide, and nesting spots for birds and small mammals; where brush provides shelter with berries and insects; where fallen debris creates brush piles where animals can hide. If roads are nearby, control where these corridors cross; animals will use safer areas. This protects both wildlife and humans. Tunnels, overpasses, and high fences funneling to crossing spots also help. U.S. Fish and Wildlife Service: Corridors and New York Times article, May 31, 2021:Wildlife animal crossings provide more information.
Plan yards that fit with the environment. You can plant native plants and trees for both beauty and for wildlife habitat. This can be designed to fit within the area's corridor plans. If you want exotic plants or if you want to raise vegetables, fence them securely. If you plant within an animal's home and then spread a tempting buffet, you can expect them to try it out. Keep poultry and other small animals secure as well.
***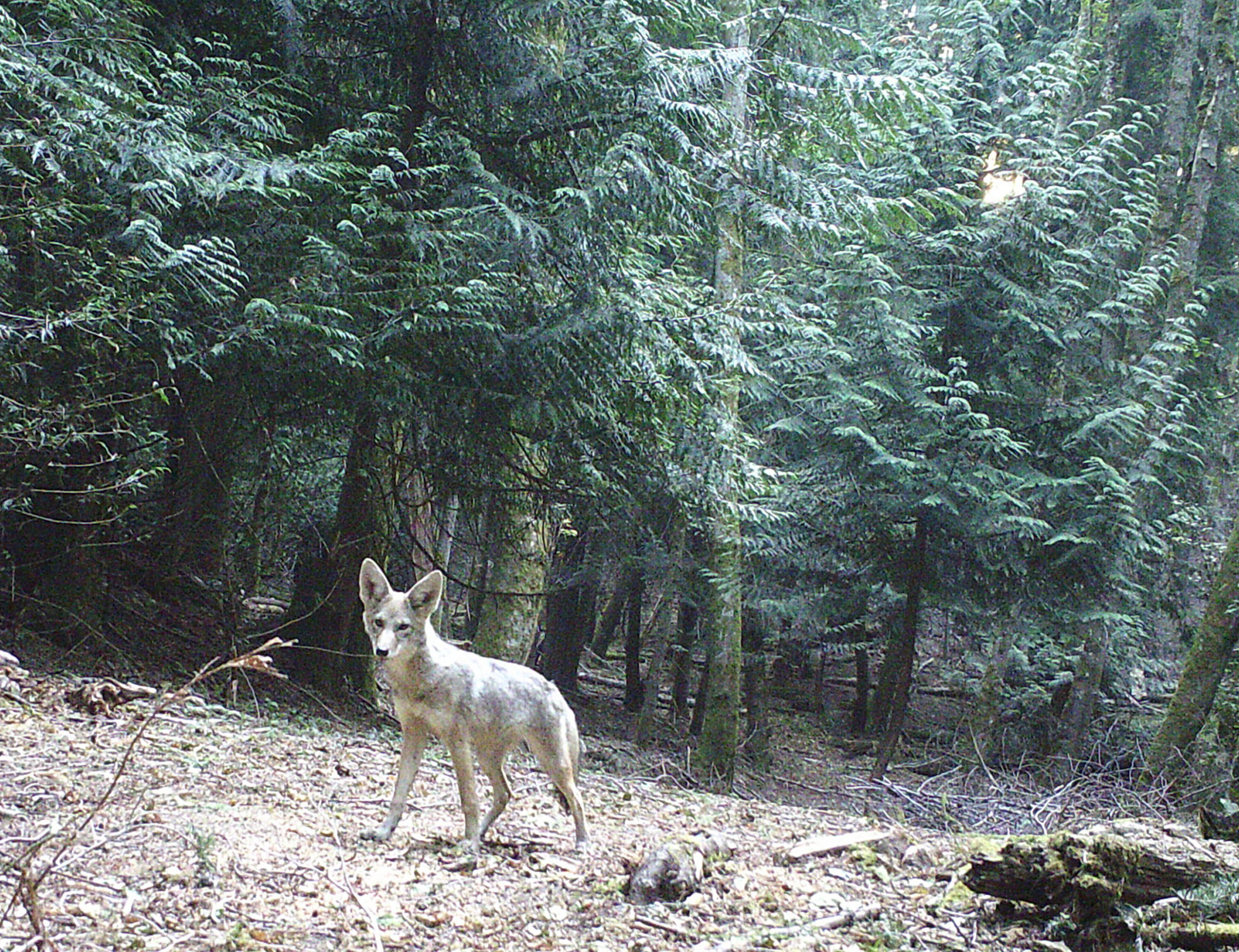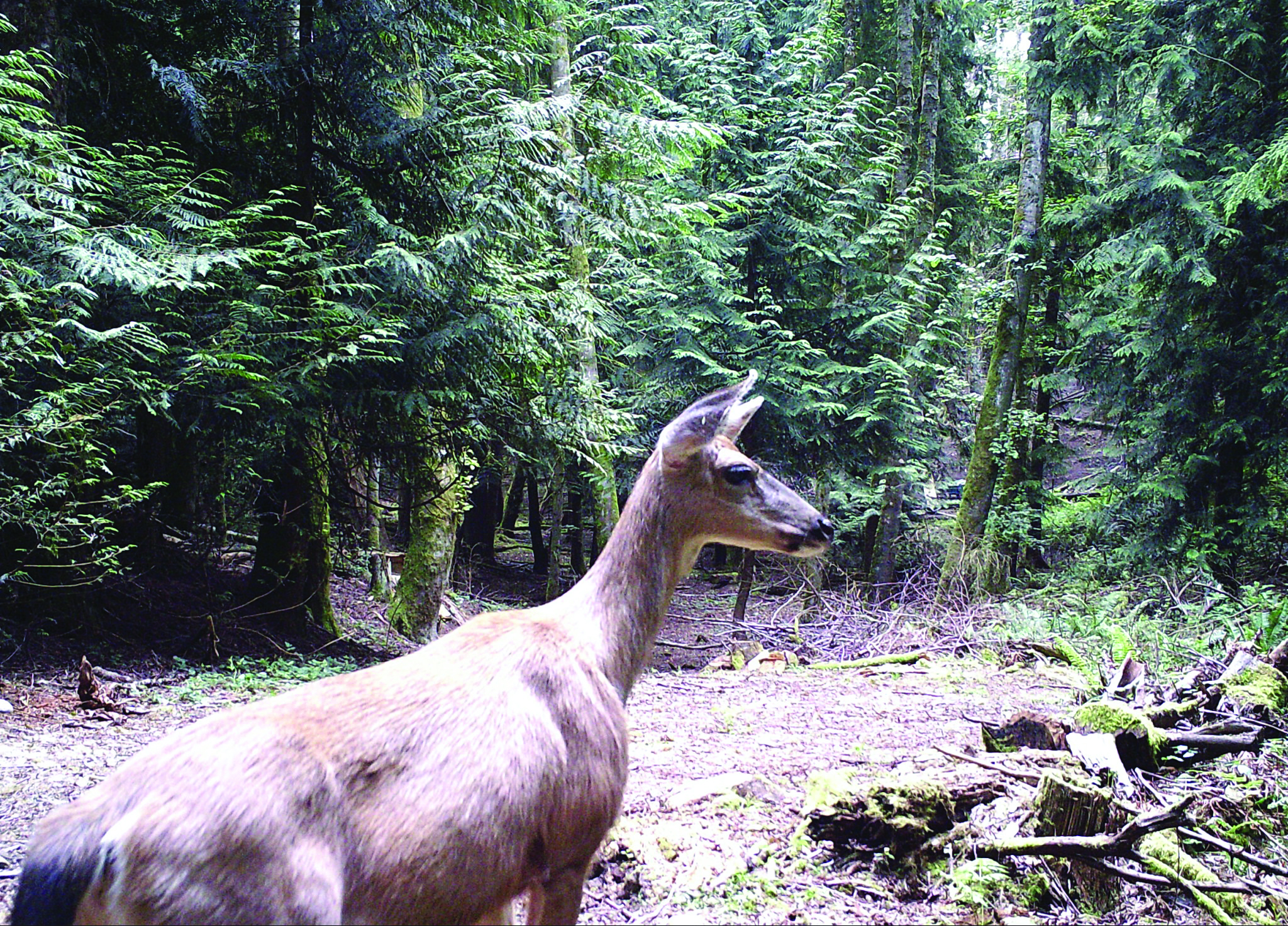 Summary
Problems with wildlife are usually the result of human behavior within the environment. People can live in harmony with their environment and wild creatures. Think ahead. Plan wisely. Relish the world around you and think about how to preserve it for all life.
You'll find many resources online about living in harmony, about helping to create a healthier environment for all life. Natural Habitat Adventure Travel (in conjunction with World Wildlife Fund) is a fun way to start learning about living with wildlife. Check on this and other videos: Daily Dose of Nature Webinars. This is also an important resource for living harmoniously with wildlife: Washington Department of Fish and Wildlife
Next blog: Everything you've ever wanted to know about snags (http://sunbreakpress.com/2021/09/05/snags-for-healthy-habitat/)